---
MAIL-ART CALLS
---
THIS PAGE WILL NO LONGER BE UPDATED
==================================
Deadline: 31 December 2015
Theme: Human Colonies in Space
Media: photographs, collages, visual poems, paintings
prints, digital images
Size: Postcard
Your work will be displayed on my blogspot
No jury, no fee, no return
Please snail mail to:
Sinasi Gunes
Ferikoy Mah, Lala Sahin Sok. Ren
k. Apt. No. 77/1
Sisli / Istanbul
Turkey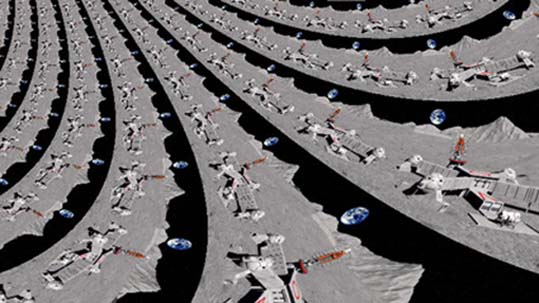 *********
---
---
WITHOUT DEADLINE:
********************
---
Hello!
Please send artistic, self-created, unique, original
POSTCARDS, self-decorated envelopes, etc.
periodical documentation !
I'm also collecting, among others, cARTed cards !
Many thanks in advance !
Send to:
François Frisch
BP 61
7201 Walferdange
Luxemburg
Website: http://mailart.lu/
---
Theme: ANIMALS
Send your strange animal, animal of legend, animal in strange
posture, animal of past, present and future,
or just an animal of your choice.
Technique: free
Format: free
Catalog for artists
Send to:
Leila Madrange
13 bis, Rue Pajol
77000 Melun
France
---
Theme: BASTARDED XEROX
Info: Send your works of art, in the making of which a Xerox was used one way or the other.
Any themes and formats are acceptable.
Comment: All correspondence will be posted at http://www.bastardedxerox.blogspot.com/

Send to:
Vitaly Maklakov
P.O. Box 38
Sverdlovsk area
c.Kamensk-Uralsky, 623430
Russia
for more info, email v.kab9@list.ru
---
Theme: WHAT DO YOU THINK ABOUT IN THE BATHTUB?
[à quoi pensez-vous quand vous êtes dans le baignoire?]
Format: stories, dialogue, pictures and art welcome
(brainwork, speculation, contemplation, sentiments, meditation,
observations, outlook, disposition)
Send to:
Nikkia Hall
3323 Niagara St.
Pittsburgh, PA 15213
USA
---
Theme : BOTTLE CAPS
Format: Free
Technique: Free

Documentation to all.

NO DEADLINE
Send to:
José Aparecido Nogueira de Sousa
Caixa Postal - 2921 Agência Central
CEP : 01031-970
SÃO PAULO / SP
BRASIL
---
Theme : CARDMAKER
mailart - new ongoing project - mailart
assembling postcards
please send 20 handmade postcards
size no greater than 10 x 15 cm
any subject
any technique (no photocopies or offset!)
the contributor will receive a bound edition
each time enough contributions are reached

Send to:
Frank Milautzcki
Trennfurter Str. 14
63911 Klingenberg
Germany

If there are questions:
wuestenschiff@t-online.de
---
Theme: Cats and Kittens
Ana and Cait are now looking for 4x6 postcards of your art
featuring Cats and Kittens.
We will return one of our hand-made postcards to everyone
that sends one to us. We will also send periodic documentation
since this is an on-going project. Our goal is to get a postcard
from every country in the world.
send postcards to:
Ana/Cait
p.o. box 24
Bradley, Il 60915
USA
---
Theme: Dearly Departed (Memorial Mail Art)
Dearly Departed Memorial Mail Art Project is a celebration of lives now departed,
a means for us to come together and share our memories through Mail Art.

Open to Everyone

No Format Restrictions

All Techniques Accepted
-painting, drawing, mixed media, photography, poetry-
If you can make it we'll post it.

Submit as much Memorial Mail Art as you please.

When submitting artwork please include:

Your Name
Mailing Address
Title of Artwork
Email Address
Website

All information you supply is optional.
You may also choose to remain anonymous.

Sending in stories to go along with your artwork is encouraged but not necessary.

All submissions will be posted here: http://dearlydepartedmemorialmailart.blogspot.com/

If enough submissions are received we'll be organizing an Art Exhibition and Publication.
Publication proceeds will be donated to the M.I.S.S. Foundation.

Send Submissions to:

Dearly Departed
89 McCall St.
Simcoe ON
Canada
N3Y 2C6

We can be contacted online at:
prosthet@live.ca

There currently is no deadline as we would like this project to be ongoing.

Thank you for taking the time to read this.
We're looking forward to receiving submissions.
---
Theme: DOLLS
Reply to all. No deadline.
send to:
Treena
79, Blackcroft Avenue
Barnton
Northwich (Cheshire)
CW8 4HP
UK
---
Theme: Draw me a Sheep (Dessines-moi un Mouton)
signed: The friend of the Little Prince
(signé: l'amie du Petit Prince)
send to / envoyer à:
Isabelle Vannobel
17, rue Blaise Pascal
59240 Dunkerque
France
---
Theme: MARIE-ANTOINETTE, QUEEN OF FRANCE
18th Century - French Revolution - Baroque & Rococo style -
Castle of Versailles - Splendour and pomp - Dress - Royal Household
. Artwork & envelope / all on the front
. Size and medium: free
. Provisional No Deadline
. Answer to all

Send to:
Saartje Stiers
Kloosterstraat 70
2000 Antwerpen
Belgium
---
Theme: PHOTOMATON (Automatic Photo-booth)
Send me your photo made with a 5-minute photo machine.
No Deadline, No Frontiers
Please add your name and country. Thanx!
Archive for the Mail Planet.
Send to:
Fraction Studio
c/o Madrange Michel
10, rue Arthur Honegger
F-77000 Melun
France
or by email to:
fraction.studio@wanadoo.fr
---
Theme: RECYCLED
Please send Mail art made from Recycled found things
or scraps, with collage, of bus tickets, wrappers, packets
any scraps that you can draw interesting things on.

I LOve angels, gothic art, funny animals and rock star artwork.

In return I will send you some of my Art!,
also Put your submission on my myspace or website:
www.regenerateclothing.com
www.myspace.com/maycortazzi

Send your Entry to:

MaYa The FashIoNiSta
60 Edwinstowe Drive
Sherwood (Nottingham)
NG5 3EP
UK
---
Thème: TAKING TEA
Reply to all. No deadline.
send to:
The Shepherd
29, Brookside
Weaverham (Cheshire)
CW8 3HR
UK
---
Thème: MOULINS A VENT
Architecture et activité
Theme: WINDMILLS
Architecture and activity
Format et technique libres - Pas de date limite
Free size and technique - No dead line

Catalogue tous les 30 reçus
Catalogue every 30 received

envoyé à (send to):
Maryse LERNON-CHRETIEN
22 rue de Beaurevoir
59127 MALINCOURT
FRANCE
---
Theme: WIPE (light-weight bookwork)
Please send 40 sheets of printed toilet tissue.
(max. size: 14cm x 11cm)
Open theme and technique, rubber stamp, etc.
No organic materials or traces, please!
Edition made every 20 participants
Send to:
Field Study
P.O. Box 1838
Goolong, Vic. 3220
Australia
---
Theme: On the Footsteps of ...
Send to: MPF
6, rue Bassidaine
5670 Nismes
Belgium
Last entry: 25 February 2015

(to Invasion Mail + Sound Art)